Skip to content
10% off on all purchases (Code: ofr10) | Create New Account / Reset the Password. Click Here | Take a free consultation with our health expert : Click Here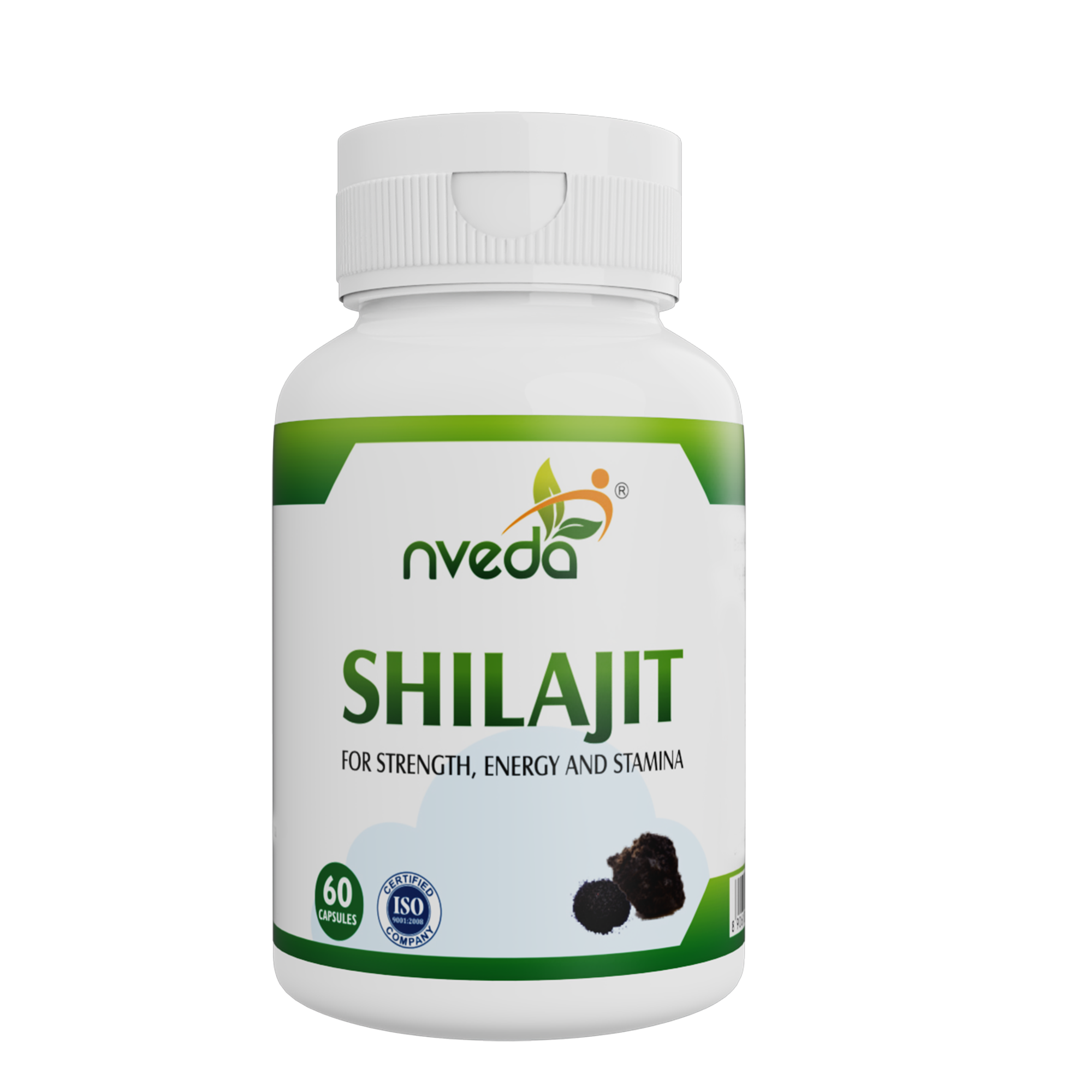 Introducing our carefully formulated capsules, enriched with 100% pure Shilajit extracts, specifically designed to combat chronic fatigue, enhance energy levels, and rejuvenate vitality.

Packed with minerals, trace elements, and fulvic acid, they support optimal functioning of your body's systems, enhancing overall well-being.

Our capsules contain pure Shilajit extract processed with care, free from fillers and artificial ingredients.

Take one capsule twice with water daily or as directed by your healthcare professional. Experience improved energy levels, mental clarity, and overall vitality. Embrace life with renewed enthusiasm.
Nveda Shilajit 500 mg - 60 Capsules
Shilajit effect
I bought not just Shilajit only, but also joint support tablets and the calcium tablets also and using all of them together as per the prescription told by your doctor on phone. I found some positive changes, and still more are awaited with hope. But my knee problems still not gone. I am facing problem ,pain in the knees and have to walk or stand in bent manner sometimes. I hope that it will go soon
Nveda Shilajit 500 Mg| 60 Capsules
Shilajeet Capsules
Its great Energitic and with no side effect
Let me give little more time to say my opinion
Suggested usage:  Take 2 Capsule twice daily after meals or as directed by a Physician..
Storage : Keep in cool dry place
Manufacturer: Sai Healthcare, Hadvast No.116, Khasra No. 435/214, Near HP Gas Agency, Nalagarh Road,Pinjore, Tehsil Kalka, Distt Panchkula,Haryana-134101
Country Of Origin: India
Best Before: May 2026
Net quantity: 60 Capsules
MRP: ₹ 540.00 ( ₹ 9.0 Per Capsule )
Dimensions of the product: 50 x 50 x 100 Millimeters
Nveda Shilajit 500 mg - 60 Capsules
Shilajit effect
I bought not just Shilajit only, but also joint support tablets and the calcium tablets also and using all of them together as per the prescription told by your doctor on phone. I found some positive changes, and still more are awaited with hope. But my knee problems still not gone. I am facing problem ,pain in the knees and have to walk or stand in bent manner sometimes. I hope that it will go soon
Nveda Shilajit 500 Mg| 60 Capsules
Shilajeet Capsules
Its great Energitic and with no side effect
Let me give little more time to say my opinion
Nveda Shilajit 500 mg - 60 Capsules
Shilajit effect
I bought not just Shilajit only, but also joint support tablets and the calcium tablets also and using all of them together as per the prescription told by your doctor on phone. I found some positive changes, and still more are awaited with hope. But my knee problems still not gone. I am facing problem ,pain in the knees and have to walk or stand in bent manner sometimes. I hope that it will go soon
Nveda Shilajit 500 Mg| 60 Capsules
Shilajeet Capsules
Its great Energitic and with no side effect
Let me give little more time to say my opinion